By Elizabeth Kindt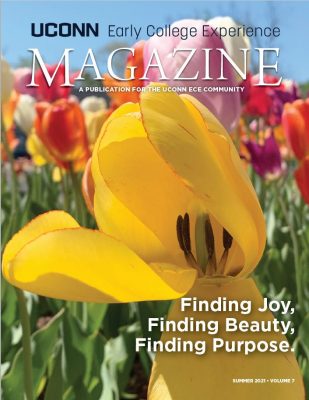 The artist who photographed the cover of this summer's 2021 UConn ECE Magazine is UConn ECE student Cindy Santiago from New Britain High School. Cindy's photograph titled "Tulips in the Springtime" was a photo taken during the month of May that reminded her of Copenhagen. In her submission Cindy writes that Copenhagen has, "the prettiest fields full of tulips which is what inspired me to take this photo. I made sure to angle it in a way that makes you look like you're inside the field in a way." Congratulations to our cover artist Cindy, and thank you for finding the joy and beauty in our Springtime Submission Contest.
Thanks to all who submitted photos and congratulations to the follow students whose photos appear in within the pages of the magazine:
Brian Carson, Seymour High School. The focus within the many. White flowers on the branch of a tree. One is in focus, despite them all being nearly the same, this sole flower is the most beautiful.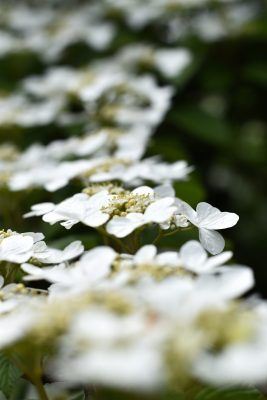 Jada Vercosa. Southington High School. Watch sweet magnolias in bloom! Magnolias are a beautiful flowering tree and the blooms are so delicate. The light pink color and petals can be seen where I live and they always make me smile.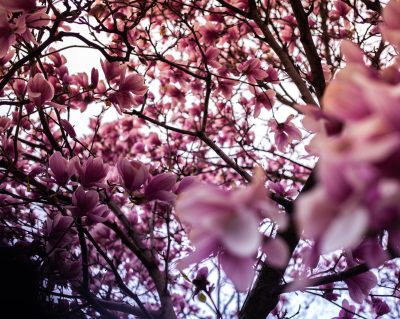 Alessandra Sanchez. Montville High School. Pretty Little Thing. Just saw an email about this and I love photography so enjoy 🙂

Janeesa Libanori. E. C. Goodwin Technical High School, Life is like a flower, plant the seeds and watch them bloom. As life begins, the "flower" gets watered and grows. This refers to babies growing up into young adults and as they grow, you watch them bloom. Parents teach their children how to grow up and strive on their own.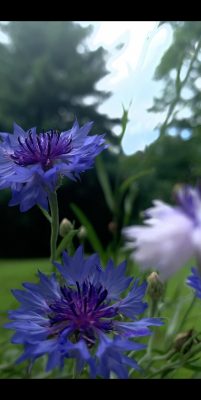 Srilekha Kadimi. Amity Regional High School. Live Life In Full Bloom. Fully blossomed magnolia.