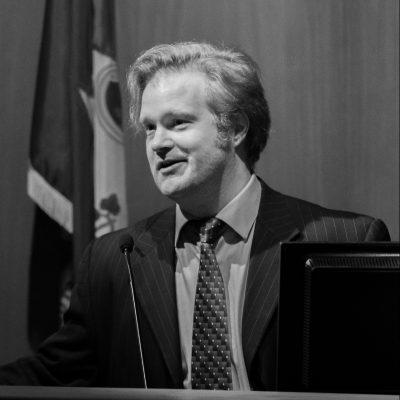 Welcome to the Summer 2021 edition of the UConn ECE Magazine - Finding Joy, Finding Beauty, Finding Purpose.
I hope the UConn ECE Magazine finds you in all three states of being (joy, beauty, and purpose), enjoying the summer and the much-needed break after this intense school year. We have made it through a year that has tried our souls, tested our mettle, and hopefully can be used to unite us and give ourselves, as individuals, greater purpose. The COVID-19 pandemic has disrupted our norms and exposed societal issues which we need to address. It shocked us with our vulnerability and forced us to adapt in ways we probably didn't think were possible. We hope that the worst is behind us, but as we move forward, I think we sense that there will be continued adaption to come. Despite the moniker that Connecticut is The Land of Steady Habits, the State motto is, Qui Transtulit Sustinet—the one who transplants sustains—or, in other words, the one who adapts is the one who survives. In the animal kingdom, adaptation is what humans are especially good at, even if that is not always our first preference.
When I was in school I was told by my 8th grade teacher that because Nutmeggers come from a climate that is both hot in the summer, cold in the winter, and in any season the temperature is liable to change up to 30-degrees overnight, that during World War II, soldiers from our state were seen as being more adaptable than those from other regions of the country. Nutmeggers are adaptable by our nature, which makes us strong and capable. And when you think about it, the concepts of Qui Transtulit Sustinet and the Land of Steady Habits are not antithetical to one another. If you have steady habits, you are thoughtful, deliberate, and you find purpose in your actions – large and small. Scientists continue to study the power of purpose and have found that having what they call "strong life purpose" is the single most important factors in life expectancy (Gordon, 2019). Indeed, more so than even the negative effects of drinking, smoking, and not exercising regularly, having a weak or strong life purpose influences your longevity the most. With strong life purpose you are happier, more driven, more satisfied with yourself, can overcome adversity, and can find fulfillment. That said, what is the theoretical connection between adaptability and purpose?
In this time of great disruption, adaptability and purpose have a direct relationship. Any economist will tell you that with disruption there are great opportunities where previously there were none. You just need to be willing to look and sometimes know where to look. No matter your age or profession (student, professional, retiree), now (and continually) is the time to explore your passions and interests. Take time to slow yourself down and consider the concept of strong life purpose in this disrupted environment. If you are interested in doing good for others and making a difference, there are a number of worthy issues that need your investment—reach out and ask someone in those areas how you can be a part. When individuals work on a problem together, vaccines can be created, society can be influenced, and adversity can be overcome. The hardest part, many times, is discovering where your passions lie. This edition of the UConn ECE Magazine will not solve those grand questions for you. What you will find, though, are a collection of articles that talk about opportunities, interests, renewal, and purpose. If there is wisdom that I have learned, which I can offer, it is to educate yourself on a diversity of topics—because intuition comes from the processing of diverse information and luck favors the prepared—and follow your intuition, heart, and passions, because it is better to live your purposeful life as you define it, rather than to live a life curated by someone else's.
Thank you for your engagement and commitment to UConn ECE. Enjoy your summer and the new opportunities ahead.

Brian A. Boecherer, Ph.D.
Executive Director