By Todd Blodgett

As colleges, universities, and K-12 education moved to distance learning due to school closures, UConn proved to be no different. With the conclusion of the 2019-2020 academic year, UConn Early College Experience (ECE) moves into the new registration year. Our program has made some adjustments to our application in order to better accommodate students who are applying while physically away from their high schools.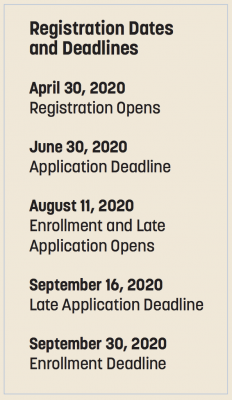 1. Students do not need to obtain a Site Representative or school counselor signature on their consent form. High schools will confirm student enrollment in the Fall.
2. There will be no additional $25 administrative fee for students who cannot apply before June 30th and need to apply in the Fall.
While the Spring 2020 semester was not what our students expected, we are excited to get everyone back in classrooms and engaging in our UConn ECE courses soon. Please continue to monitor your e-mail, our website (ece.uconn. edu), and our social media platforms for registration news. Students should continue to engage with their school counselors about taking UConn courses through Early College Experience.
Have a great Summer and we look forward to collaborating with you this Fall as we begin a new academic year!