By Kathrine Grant

It goes nearly without saying that the past few months have changed lives fundamentally and profoundly. Schools and offices are closed, graduations are cancelled or postponed, and our daily lives have been disrupted in ways that will radically change our future. The ramifications of COVID-19 are unlike anything anyone has seen before. Yet, in like, the strength of our Students, Instructors, Site Representatives, Library Media Specialists, Faculty Coordinators, and the entirety of the UConn ECE Community has been unmatched.


These are trying times. Students and Instructors have shifted to online learning, both synchronous and asynchronous, in the matter of days; Faculty Coordinators gone through the same transition in their courses and shared resources with the Instructors they support. Parents, families, and school communities have gathered around their students to support them as they transition to online learning, make decisions about post-secondary plans, and grieve the many losses that have come as a result of this pandemic.

We wanted to highlight the strength, ingenuity, and resilience of our community that has shown through in these uncertain and challenging times. As we have seen in our community and beyond, profound challenge requires creativity, adaptation, and compassion: it is in our greatest challenges that we come to know the true depths of our strength, resilience, and courage. Our community has shown time and time again, together we are UConn ECE strong.

Note: Interviews have been edited for clarity.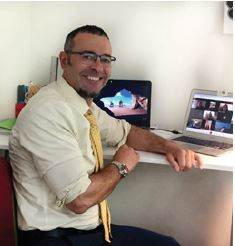 Juan Jose Vazquez-Caballero, UConn ECE Instructor: Lyme-Old Lyme High School (SPAN 3179)
Mr. Vazquez-Caballero grounded his transition to distance learning through using the goals of his original, in-person curriculum to inform online learning and create an analogous digital environment through the effective use of technology. Three days a week, Vazquez-Caballero hosts synchronous learning with students, where they converse in Spanish to check in about their learning and upcoming work. He found the greatest challenge to be supporting students as they continue to develop listening and speaking skills in a digital space; he has begun using Screencastify to create mini-lessons with questions and pause points for students to answer as they would in the classroom.
The biggest success that Mr. Vazquez-Caballero has seen with the transition to distance learning is how his school "gathered feedback from families and spent a lot of time discussing how to best adapt to the circumstances and support our students and their families. We have given a lot of thought to make the curriculum flexible, engaging, and meaningful, and we have set up a structure to focus on continual improvement."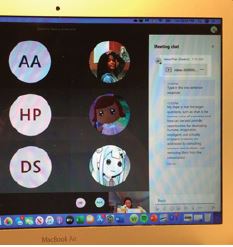 Ann Trapasso, UConn ECE Instructor: Central High School (ENGL 1010)
During the transition to distance learning, Ms. Trapasso shifted her ENGL 1010 course to task students with coming to terms with the pandemic, where "they would notice what most interested them about the pandemic and collect materials that, when curated, would develop into a multimodal project." She shared that "the need for each student to 'make sense' of the pandemic was very real and immediate," and so she recalibrated her class to be a space where students could document, process, and understand their own experiences. Providing students with this creative outlet allowed students to develop projects that were intimately tied to their experiences; one student, whose mother is a nurse, is creating an infographic "that clarifies how much these nurses are contributing and the conditions under which they must work, including those who are the least skilled and must work at more than one facility in order to earn a living." The strength and humanity of this project is twofold: it has provided some students a lifeline to document and process their experiences and the opportunity to create something that "allows them to send a message out—where it might be heard and might do some good."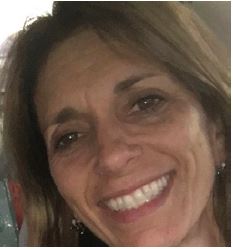 Tina Riccio, UConn ECE Instructor: Southington High School (SPAN 3178, SPAN 3179)
Ms. Riccio is using a blend of synchronous and asynchronous learning in her transition to distance learning: she hosts small groups with students in seminar formats and uses the "room" feature in their video conferencing platform for students to take part in group discussion. Her students were eager to participate in the live breakout sessions and shared how much they missed school and were excited to see one another. She grounded their smooth transition partly in the strong relationships that were already established with SHS students.
Ms. Riccio's school took on the adaption to technology through collaborating with their district technology director who trained teachers. Her department then taught themselves many different educational technologies and created tutorials to share with one another; they hosted Q&A sessions for department members to troubleshoot any issues or problems. The use of technology also allows all live sessions to be recorded and then posted for any student who may have to miss class so that teaching and learning are more responsive the lives of students under current circumstances. The collaboration between professionals allowed her department to "keep the integrity of their curriculum and teach the big ideas" so that their essential questions and enduring understandings have not changed. She shared that "we have made the best of a difficult situation, but teaching and learning were not meant to occur in this format."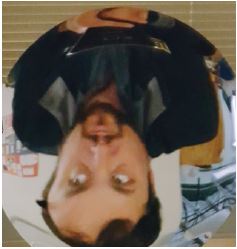 Joshua Welch, UConn ECE Instructor: The Woodstock Academy (PHYS 1402Q)
Mr. Welch has found that the transition to distance learning "has presented some challenges but nothing that some creativity and flexibility can't address." This perspective has propelled him to incorporate a variety of lesson structures across his classes to allow students the same laboratory experience with his Physics courses—but all classes begin with a wellbeing check in with students. This has allowed him to continue to build a classroom community even as they are physically apart. As he shared:
"We just need to listen to the kids, keep an open line of communication, and move with them. Spending a moment to just talk every day and really consider their feedback is important. Being able to evaluate our teaching, and being willing to start all over if needed, requires a lot of effort, but we owe it to these kids who are missing out on so much right now."
The transition to distance learning has been a challenge for all, but Mr. Young finds his inspiration in the motivation and resiliency of his students.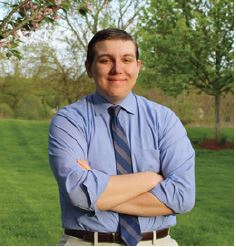 Christian Chlebowski, UConn ECE Student: Somers High School (ENGL 1011)
It is important to remember, in this time of uncertainty that everyone is struggling to deal with their emotions. Reaching out to anyone and everyone can not only help you, but help them, too.

"'Congratulations again, Class of 2020. I wish you the best of luck in college, the military, or wherever your life path takes you!'" That phrase is one I had been rehearsing in my head for months – the traditional farewell the senior class president confers upon his or her peers during their class address at graduation. But this year, no one knows if I will ever get to say it.'

Senior year is supposed to be the pinnacle of high school achievement; after the stress of eleven long years of academic and social pursuits, one's final year in high school is a celebration. While the fall semester is difficult, especially due to college applications, the spring semester at my high school includes prom, the senior outing to Boston, the senior banquet, senior awards, and, the ultimate achievement: walking at graduation.

For the Class of 2020, none of those might happen.

Adjusting to that reality, and the unknown that accompanies it, has been the greatest challenge of my academic career. And while myself and my fellow class officers are working closely with school administration about how to handle this and how to make the conclusion to our senior year meaningful, barrier after barrier seems to have been erected. It's tough to plan for something that might never happen. It's tough to work with peers who are as emotionally distraught as you are. It's tough to deal with the unknown.

Unknowns permeate throughout life, and how we deal with them often shapes our futures. But nothing – no challenge I can foresee – will ever surmount this one. The world is at a standstill; it would be nice to be wearing a cap and gown, marching through that standstill and up to receive my diploma, but that is cast in doubt.

It seems that, out of four graduations I have played (or will play) a role in (either by playing in the band, conducting the band, or marshaling for the senior class), this will be the defining one, and the most challenging one to boot. No academic or social pursuit can surpass that.

Perhaps, instead of the traditional class president remark, I will have to adapt it.

'Congratulations again, Class of 2020. Although we cannot be together celebrating right now, we have survived what may well be the greatest challenge of our lives – surviving a global pandemic. No matter what you do in college, the military, or wherever your life path takes you, remember that you survived this challenge, just as you can survive any other challenge you face.'"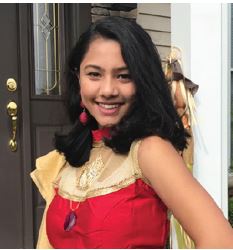 Anindita Chakravarty, UConn ECE Student: South Windsor High School (HIST 1400)
I now understand how important it is for people to work and come together during times of crisis such as the COVID-19, and how it is time to change not only what we think about ourselves but the world around us.

When distance learning all started, the transition from a normal school day to distance learning was overwhelming and tough. The students, as well as the teachers, were confused about how the material was going to be presented. During the first week of distance learning, I had to figure out a plan of how to finish up all my schoolwork and be able to study for exams, as there was material constantly being posted every day on google classroom. The biggest help through the whole transition process were the teachers. Their compassion and understanding during this difficult time are what really helped the transition process go smoothly. Many teachers were very lenient when work was handed in and were more than happy to give extra credit and help students out in any way possible. Since then, distance learning has been a very positive experience in my life.

Many people around me are constantly dealing with consequences due to this virus, one of the main issues being people's jobs. It is lucky that many people still have them and are able to work and provide for their families. What worries me is the families that are having a difficult time providing for themselves, either because they don't have a job or due to many necessities being limited around us. This thought really boosts the emotional empathy and motivation I feel, and the willingness to help other people. This idea of coming together was shown to me just a couple of days ago when my community came together to drive their cars around different neighborhoods alongside firetrucks and policemen to show our support and appreciation to the first responders. Each person holding out a "Thank you" sign from their car to everyone around the community. This just showed me the strength and power we all have within us when we come together. Just seeing smiles on all the first responder's faces as we passed them was enough to show them that there are people who care and are rooting for them.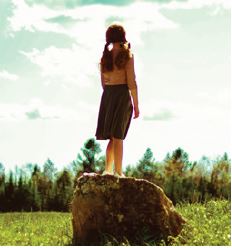 Esther Deutsch, UConn ECE Student: Bais Yaakov of Waterbury (AH 4092, ENGL 1010)
Yes, we are covering less, and things have changed. But we haven't lost the beautiful atmosphere that makes our school what it is. The love, care, happiness, determination, and laughter that keeps our school running will always be with us, no matter what.

The coronavirus. COVID-19. Pandemic. Quarantine. Social distancing. Stuck at home for weeks. Stores closed. School canceled. One tiny, miniscule virus has brought the world to its knees. What the virus has done to the world is beyond belief. It's unimaginable. And we are just trying to figure it out. We are confused. How could this happen? And the hardest question of all… now what?

Being stuck at home is definitely tough. But what's tougher is the thousands of people fighting for their lives. I think of children that have lost grandparents, adults losing their parents, and the elderly, who have lost their husbands and wives. I think of the doctors and nurses, risking their lives, working endless hours to take care of our nation. I see the bigger picture, and I pray for them every day.

But then, there's me. The smaller picture. Me in my daily life. Without school, without my teachers. Without my friends, without shopping. And while I'm aware of the bigger picture, I know that there's something I can take out from this. There's a message for me. And suddenly, I look around, and I know. I know exactly what coronavirus is here to teach me. I start to appreciate life. Appreciate the normal. Embrace the regular. When have I ever been grateful for merely getting in the car, going to the store, meeting people, and driving home? Just visiting my neighbors. Hanging out with my friends. Attending family obligations. Celebrating weddings. Going to school. Connecting with my teachers, my friends. Never. Never have I once thought, wow, it's so beautiful that we are all able to be here together. I just take it for granted. That's what happens because it's normal. Usual. Expected. But what gives us the right to expect everything to go right for us?

Coronavirus has made me a grateful person. It has changed me. I have realized that I can lose so much in just seconds that I need to hold on to everything I have. Appreciate it. Seize my opportunities. It's hard to learn through a screen. It's hard to not see my teachers and friends every day. We all know distance learning is not ideal. This is reality now. So what can I do?

I can be thankful that for the past ten years of my schooling, I got to go to school every day. See my teachers and friends. And even though it's different now, I can learn to be grateful in other ways. I am healthy right now. I have enough food. I am home, safe with my family. When we just change our perspective, the ugliest, most horrible circumstances become beautiful gifts bestowed upon us.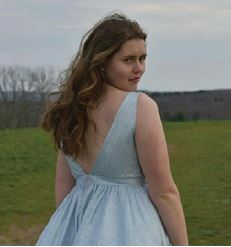 Emma Browning, UConn ECE Student: Norwich Free Academy (CHEM 1127Q/1128Q, HIST 1501/1502)
Now, I have the leisure to do my assignments when and where I want. Although some tests are online and have a set time, they rarely occur before 11 a.m., and my mind is fresh when I take them.

Admittedly, a lot of the distance learning process has been unprecedented. As a member of the class of 2021 undergoing the early phases of the college application process, I've seen countless schools cancel their testing requirements-even Ivies like Cornell or Columbia. Drastic changes in AP testing has also impacted my two AP classes this year and our current course load. For my UConn ECE courses, I have noticed two things: the flexibility of my teachers in continuing our education, and their utter dedication to us and our learning. Neither of these are surprises, per se, but they have been highlighted by the recent epidemic.

Regarding flexibility, my ECE U.S. History class has substituted multiple choice for graded essays that demonstrate our knowledge, interactive presentations, and voiceovers of the class notes to bolster our understanding. In UConn Chemistry, my teacher, who had almost no experience using screen recording techniques, taught herself overnight and asked for our input on what learning strategies worked.

Regarding dedication, both of my ECE teachers have done their best to make sure we walk away with the knowledge (and credit) of a UConn class, but also the utmost care and concern. My U.S. History teacher, Mr. Howard, would often discuss current events with us in class and joke around with us at times, and set up a Google Meet to check in on us and talk about the changes that occurred in light of distance learning. He also uploaded all of our unit materials to Classroom so that we could start studying and reviewing them at our own pace. My Chemistry teacher, Mrs. Trotochaud, has truly gone above and beyond. In light of these circumstances, she has done her best to make sure we receive course credit following the exacting UConn standards, and has made her expectations clear for the class-all the while doing her best to help us adjust. Simultaneously, she runs several Google Meet help sessions a week, regularly quizzes us, sends supplemental materials to aid our learning, and makes numerous explanatory screen recordings. The night before a major test, she sent me a thoughtful email checking in on me and asking if I had any questions since I usually check in with her a week before a test, and sent me an individual screen recording explaining a problem late at night.

Many of the academic changes have been unprecedented, but the UConn ECE teachers have truly, if not entirely surprisingly, stepped up to the task.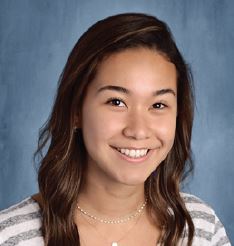 Lina Singh, UConn ECE Student: Staples High School (ILCS 3239, ILCS 3240)
The most surprising thing that has happened to me with distance learning was that I've actually learned new things about myself and my goals by having more downtime in my day.

Before quarantine, my brain was constantly preoccupied with school for the majority of the day. But now, I've had the time to be able to tap into my interests, research possible majors and colleges, improve my writing skills, and spend quality time with my family. These are all things I never realized I missed during the school year, especially junior year, but with distance learning, I feel like my life has more balance to it and I've surprisingly grown as a person and knowing who I am and what I want to be.

While living in quarantine and hearing about the turmoil due to COVID-19 has been distressing, I've taken some time to think about what's truly important in life, and that's the notion of living in the present. As cliche` as it may sound, this mantra has never been so apparent. I put my own spin on the saying: "make time for memories". Prior to quarantine, I was constantly worrying about the next test, homework assignment, researching colleges, and everything else in a junior's agenda. But this extraterrestrial-like pause in time has forced me to live in the moment. I finally have the time to do the things I've always said I would but never had time for. I've opened my eyes wider to the world around me. Every day, I'm either cooking meals, talking with friends and family, or refurbishing old clothes. While the current conditions of our world are truly unfortunate, I know we will bounce back stronger than before. I know that when things return to normal for me, I will definitely be making more of an effort to halt the brakes of everyday life once in a while, wave to a stranger, and ultimately, "make time for memories."
---