By Erin Donohue and Nicole Hyman (Pre-College Summer Graduate Assistants)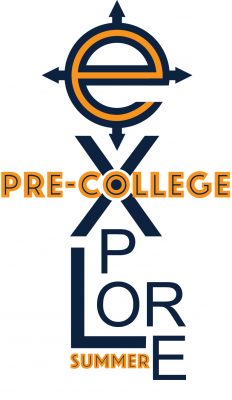 The Summer of 2019 marked another successful year that was also full of changes for UConn's Pre-College Summer (PCS) program. An all-time high 396 registrations spanning across 4 weeks was certainly influenced by the addition of four new courses, including Data Science, Food Science and Technology, Digital Animation and Motion Graphics, and Digital Media: Introduction to Programming. In student feedback regarding these courses, they noted that they provided, "wonderful", "fun," and "hands-on" experiences, while instructors were described as "supportive", "friendly," and "knowledgeable" in their respective fields. This past summer, the PCS program also hosted more students from around the globe, including the United Kingdom, Japan, Brazil, and Saudi Arabia. In addition, more students stayed for multiple weeks than in previous summers, with a total of 42 students attending the program for either two, three, or four weeks depending on the number of courses in which they chose to enroll. Aside from the new courses added this past summer and our outreach expanding to new regions of the world, perhaps the most important change for the PCS program was the forging of a new partnership with Noble Network's Summer of a Lifetime (SOAL).
The mission of the SOAL program is to bring diverse, high-achieving high school students to college campuses to explore subject areas in which they are passionate. SOAL's partnership with UConn's PCS program during the summer of 2019 emerged in part because this past summer was the first in which Pre-College Summer was unable to work with an organization called Wishbone, a nonprofit that supports low-income high schoolers from New York City and Connecticut to attend summer programs. As Wishbone was not accepting new student applications this past summer, the professional staff at PCS actively sought to establish a new relationship with a similar program. PCS staff wanted to ensure that hardworking high school students who otherwise may not have been able to afford to join us for the summer have the opportunity to attend PCS. Through the SOAL program, low-income, minority scholars are given funding and support, assisting them in participating in life-changing summer academic enrichment programs on college campuses across the nation. In addition, SOAL students are provided with sufficient resources to support their expenses while attending a summer program, including covering costs such as program room, board, and transportation, as well as administrative and emotional support as they transition through the summer program.
This summer, PCS hosted 18 SOAL students all hailing from Chicago, Illinois. For many of these students, attending PCS was their first time away from home or travelling on an airplane. One of our SOAL students, who completed our Game Design course, stated, "I've never been outside of Illinois, nor have I visited a college outside of Illinois, so this experience could broaden my collegiate perspective and show me that I might really like colleges outside of Illinois." In addition, another SOAL student who enrolled in our Pre-Law course was very candid about her feelings toward attending the PCS program, saying, "UConn will allow me to experience being independent and away from home for the first time, something that I am excited and nervous about. I want to take on the risk of being away from my mother, being in a new state, and starting a new chapter in my life as a young adult." While this was a new experience for many of our SOAL students, all students who attended our PCS program took the opportunity very seriously and recognized the impact that the program would have on their academic and overall goals if they worked hard and utilized it as a jumpstart toward their future aspirations while still in high school. Attending [Pre-College Summer] will allow me a fresh start and the opportunity to get a better outcome in life," said a SOAL student who ompleted our Pre-Law course. Another SOAL student who attended our Sports Medicine course stated, "Being on the campus will test my maturity and show me how hard I have to work to get to my next destination," while in a similar vein a SOAL student who pursued our Creative Writing course stated, "I  know college is way harder than high school and grammar school, which I am prepared for. It scares me to go to college because I'm not sure if I'm ready. I want to be successful so that when I graduate I can be on my own. This program will allow me to see if I'm ready to go to college and give it my all."
It is without a doubt that UConn's Pre-College Summer program had a positive impact not only on SOAL students' experience in higher education this summer, including their personal, socioemotional, and academic growth, but on their overall goals for attending college in the future. These students came into the program with the understanding that the opportunity to attend a pre-college summer program would allow them to grow as a student as an individual, and they were determined to utilize the experience to the fullest. Seeing the direct impact that PCS is able to make on diverse populations of students has inspired us to actively seek out additional programs and organizations with which we could partner with for the summers to come. At Pre-College Summer we hope to continue to provide students from all backgrounds the chance to be a part of our program so that they may acclimate to college life before actually attending college and solidify that college is an attainable goal to strive towards. If you are aware of any organizations or programs that support student learning in summer programs, please reach out to our office, as we would love to continue to expand our reach and provide more students the with the opportunity to learn and grow through a summer at Storrs.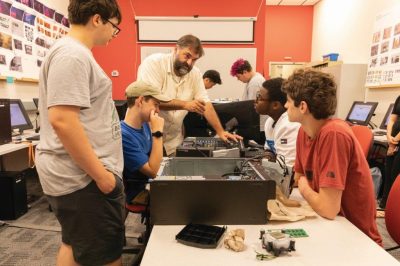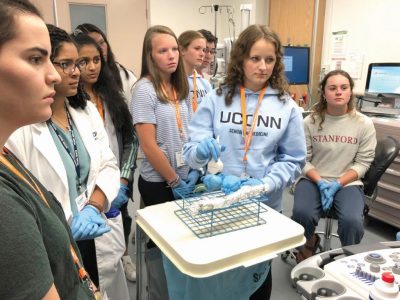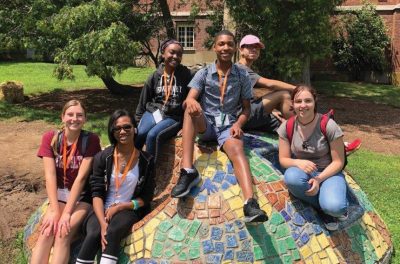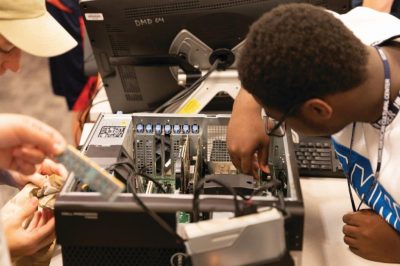 ---