By Wendi Richardson
At the February 2016 Site Representative Conference, UConn Early College Experience introduced its new student ambassador program. The growth of the ECE program brought about the need for more
support in the high schools during the heavy registration cycles. The ambassador program was developed to support the high schools and the ECE community as a whole.
UConn ECE Ambassadors are a team of enthusiastic students that are not only enrolled in ECE courses, but are also willing to talk about it. Select students from the high schools are chosen as UConn ECE Ambassadors. These students assist in the marketing and administration of the ECE program by supporting fellow students and the Site Representative at the student's high school. Student ambassadors commit to a one-year term where they help with ECE registration and make presentations on the benefits of the UConn ECE program. They also keep the ECE office informed about the great things that are going on in their high schools. As part of their commitment, ambassadors submit photos and videos with ECE classroom happenings which are then shared with the UConn ECE community through social media pages. In exchange for their services, UConn ECE Ambassadors are rewarded
with an ECE course of their choice, a coveted husky dog Ambassadors tee shirt and a letter of recognition at the end of their term.
In the first year of the program there were fifty-seven student ambassadors in place at thirty-eight high schools. Participating schools reported that the extra support was key to the success of their ECE
program. The UConn ECE office was also thrilled with the results, having received dozens of priceless photos of students, classrooms and events at partner schools around the state.
For more information about the UConn ECE Ambassador
program, contact Wendi Richardson at the ECE office.
Applications for 2017-2018 student ambassadors will be
accepted beginning in March 2017.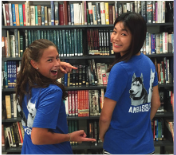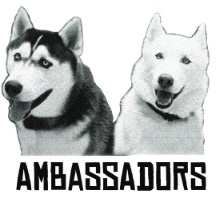 ---