The Provost's Award for Excellence in Public Engagement is a yearly award given to honor faculty, staff, students, alumni and programs that engage the public to address critical societal issues. The University community submits nominations and faculty and staff members of the Public Engagement Forum evaluate the candidates. The criteria used in the evaluation process are as follows
Sustained leadership in working with the public and/or with external organizations.
Innovative ways of working; and/or or the well-being of citizens and communities.
Documented excellence in extending University or community knowledge.
Evidence of the impact on a target audience.
Demonstrated intellectual, professional, and/or career growth as a result of the experience.
Evidence of impact on scholarship/research, instruction and curriculum development, or evidence of national significance in the field.
ECE's rich history of excellence ensured that all criteria were thoroughly fulfilled, culminating in this prestigious honor. Originating in 1955 as the High School Cooperative Program, the program today has grown to enroll over 10,000 motivated students in approximately 160 partner high schools and is the nation's longest running program of its kind. ECE ensures that students from all socioeconomic backgrounds are provided the opportunity to experience college while in high school by offering student scholarships to those who qualify. When UConn faculty perform site visits to view our certified instructors at work, they report that not only do ECE courses meet the rigor required of a UConn class, but also are often enhanced with hands-on activities – a beneficial addition to syllabi. In addition to courses, ECE sponsors educational events to enhance student engagement in various subject areas. Most recently, students across Connecticut attended an on-campus French Immersion Day and Quiz Bowl and this past summer played host to the third annual Biology Summer Institute. ECE alumni that choose to attend UConn are markedly successful, posting significantly higher first and second semester grade point averages than freshman admitted without ECE credits, and constituting one-third of all honors
students at UConn. UConn ECE is honored to have been selected for this award and incredibly grateful for all of the hardworking parties that made it possible.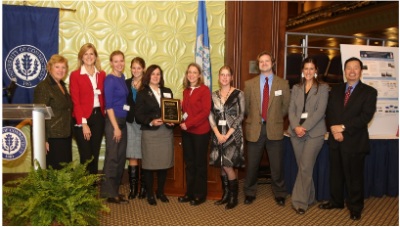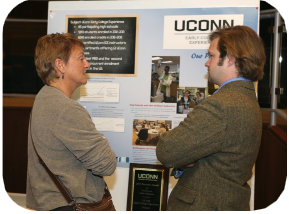 ---