By Stefanie Malinoski
With close to 1,500 certified UConn ECE Instructors as part of the program, UConn ECE follows a thorough certification process to review and vet all applicants. All certified Instructors through UConn Early College Experience must meet the rigorous certifications standards set by each University Department that we work with to offer UConn courses in our partner high schools. These certification standards are the same standards used when hiring adjunct faculty members to teach the courses on campus. Many disciplines require a master's degree in the content area in order to qualify for certification. Other disciplines may accept a master's degree in Education, with a bachelor's degree in the subject area and two or more content-based graduate courses in the appropriate discipline. But what happens when a motivated teacher may fall short of the Department's standards for certification?
In 2007, UConn ECE began a scholarship program to assist current high school teachers who are looking to become certified to teach UConn courses in their high schools. Currently, UConn ECE offers two scholarships each semester — Fall, Spring, and Summer — to teachers who are interested in UConn ECE certification. The scholarship allows interested teachers to take graduate courses or necessary undergraduate courses in their content areas at any college/ university to become more qualified candidates for certification.
To date, almost 60 scholarships have been awarded to high school teachers helping them achieve certification with UConn Early College Experience. After many years of classroom teaching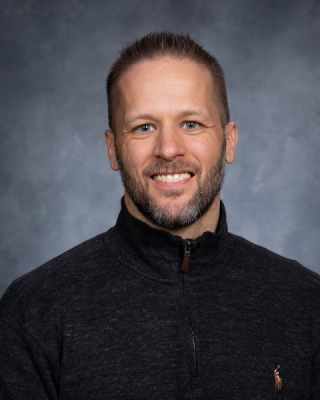 experience, it can be daunting for teachers to transition back to a student role. However, it is clear we work with dedicated teachers who exhibit the willingness to go the extra mile to offer UConn courses at their schools and build their professional resumes. Their commitment to complete additional coursework is indicative of their superior education and tireless efforts found at the high school.
For some instructors this is a process that may take a significant amount of time. In 2018, Seth Murphy (Thomaston High School) inquired about the possibility of becoming certified to teach UConn's POLS 1602: Introduction to American Politics. At the time, Seth was already certified through UConn ECE to teach U.S. HIST 1501 and 1502 (2018) but was looking to expand his certification to include other courses so they could be offered to the students at THS. Based on his unique background and interests, he believed he would be a good fit for certification to teach additional UConn courses in European History and Political Science through UConn ECE. After his transcripts and application materials were reviewed by the Faculty Coordinators from European History and Political Science, they determined additional coursework would need to be completed in each discipline before certification could be reconsidered. While some teachers may be unable to dedicate the time or have the ability to complete additional coursework, Seth set out on a plan to complete graduate-level political science and history coursework so he could achieve certification in the future.
In 2020, after two years of completing graduate level coursework and utilizing the UConn ECE Graduate Scholarships, Seth achieved certification to teach HIST 1300, and 1400 and POLS 1602 in 2021. Seth says "The scholarships have allowed me to offer my students up to fifteen college credits. When I started at my school the only UConn history courses, we offered were 1501 and 1502, but now they have five different classes to choose from. I am proud that, by taking my classes, my students can earn an entire semester of college and be one step ahead of the game." As of the 2021-2022 year, an entering freshman at Thomaston High School now has the ability to earn thirty-four UConn credits throughout their academic careers at THS. Seth shared that students can graduate high school and enter college with enough credits to be considered second semester sophomore status.
---