Registration for the 2020-2021 academic year created many new challenges for high schools and their students to navigate. At various points in the year, schools made the decision to move to remote learning and could only communicate with students through e-mail and video calls. This means that each school had to adjust how they helped students register for their UConn Early College Experience (ECE) classes. The article below highlights some of the creative ways that Site Representatives found success in helping students register for classes this year.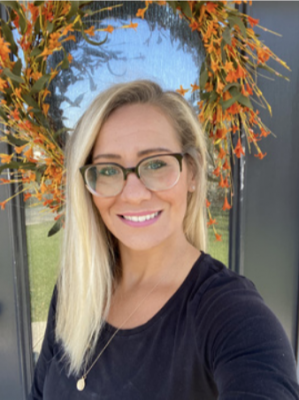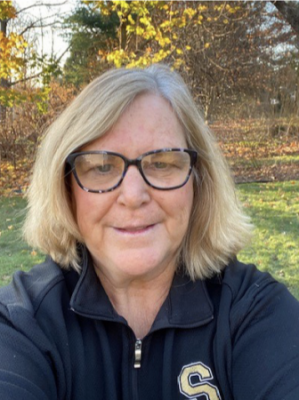 HOLLY SAAD – Site Representative (LEFT)
MAUREEN STEINHOFF – Site Representative (RIGHT)
We are honored to be featured in the Early College Experience Winter Magazine as the site representatives for Stonington High School. We are both school counselors and have been Site Representatives together for three years. Just when we felt we had the ECE registration process down, COVID-19 forced us into distance learning mid-March. This school year, we've been operating in a hybrid instructional model, splitting our student body into two cohorts. With little to no in person contact with students, we were forced to create new ways to communicate and follow through with our UConn ECE Students and families.
One procedural practice that we've always had in place that helped us tremendously during distance learning and the hybrid model is making deadlines for students about a week earlier than UConn's deadline. This allowed us time to cross check rosters with applications and enrollment status reports then track down students that had yet to complete the process. "Tracking down" students looks different these days. We can't always pull students from study hall (or class when we are desperate) if they are not in the building so we've been proactive with our frequent email reminders. We created email groups for UConn ECE Students and their Parents/guaridans. This was a time-consuming task, but well worth it with all of the deadline reminders, instructions and links to resources we've been sending. When email hasn't been an effective way to communicate, we divide and conquer and call home. We've also utilized our daily morning announcements to remind students of deadlines and resources for assistance. The resources on the UConn ECE website have been super helpful! We share them with students often.
It'd be remiss of us not to thank Todd Blodgett for his help and accessibility throughout the registration process. In a typical school year, we would hold workshops to assist students with the process and Todd would join us to answer questions and expedite the process. During full remote learning in the Spring, we advertised and held a couple Q&A Google Meets to assist students. The Google Meet link was sent out to all of our UConn ECE Students and families encouraging them to join and Todd was there as well to assist. Communicating with our UConn ECE Instructors has been helpful as well. We've asked them to relay information to their students and we have even joined their classes to assist students with the process.
Thank you to all our Site Representatives who are working so hard to make sure our students are successful and have the support they need during these unprecedented times. We are all in this together. Please don't hesitate to reach out to our office if you need anything, and know that we are here for you year round.
---