By Stefanie Malinoski
On Friday, April 6th, UConn Early College Experience and the UConn History department hosted the 20th Annual Medieval Studies Outreach. The Medieval Studies Outreach began in 1998 in partnership with the UConn History and Music Departments and the Office of Early College Programs (then the High School Co-Op Program). Professor Olson has been the faculty coordinator for UConn's HIST 1300: Western Traditions Before 1500 course for more than thirteen years. Each year the Collegium Musicum, under the direction of Professor Eric Rice, Department Head of the UConn Music Department, perform instrumental and choral pieces from the time period for the group. Like Professor Olson, Professor Rice saw the value of this unique event and has chosen to continue the partnership for the better part of the last twenty years. This private concert, lecture, and Q&A period is just part of what makes this event so special.
After a morning of music, Professor Olson and her guest speakers dove into scholarly lectures by faculty from UConn's own History Department and other faculty from neighboring institutions for the duration of the day. This year, the topic for the 20th Annual Medieval Studies Outreach was "Religion in Medieval Byzantium." Lectures by UConn faculty members—Professor Joseph McAlhany, "Hearing the Heavens: Etruscan Arts of Divination in Byzantium" and Professor Lawrence Langer, "Understanding the Iconoclastic Crisis of Medieval Byzantium—An Enigma of Medieval" and a document workshop by Professor Sherri Olson—were all a part of the 2018 event. We then celebrated the 20th Annual Medieval Studies Outreach over lunch and cake.
Professor Olson believes every connection that can be made between UConn and our partner schools is important, and she is grateful to all of her colleagues in the Medieval Studies Program and the Department of History who have contributed to the event over the years. A few of the notable topics of previous Outreach days include:   The Medieval Monastery; Stories and Story-Tellers in the Middle Ages: Robin Hood in Legend, Film and History; Medieval Christianity, Princes, Peasants, and the Powers that Be: Government and its Sources in the Middle Ages; and The Bible Before C.E. 1000.
We are grateful for the partnership and friendship of both Professor Olson and Professor Rice and look forward to many more Medieval Studies Outreach days in the future.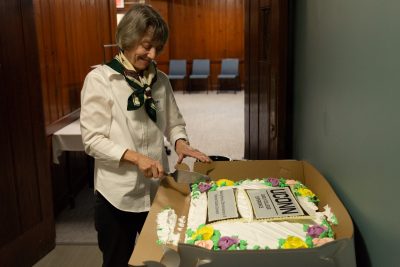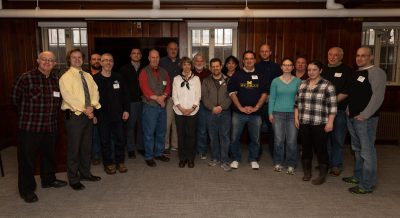 ---