By Brian A. Boecherer
UConn ECE Student Alumni
Spotlight: Kayla Hoynes
Welcome to the Wonderful World of Disney (College)! That's where Kayla Hoynes (ECE Alumnus 2012
Cheshire High School) will be spending her spring semester, interning at Walt Disney World and taking
classes as part of the Disney College Program. When I asked Kayla how she found the opportunity, she told me she attended an involvement fair and found their booth.  Finding the internship may be simple, but getting the internship never is. The Disney College Program is a competitive national internship where interns work at Disney to learn different aspects of hospitality management as well as take classes on history and marketing. Approximately 20 percent of those who apply get an offer.
The wonder of Disney will allow a great learning experience, impressive networking, and it is a tremendous resume builder. However, Kayla is quick to add that she would not have been able to participate in the Disney program if it were not for UConn ECE. What's the connection? UConn will not accept the Disney internship or the classes to transfer to her UConn transcript. Thus, this internship would delay her graduation by one semester if she did not come into UConn with 11 credits from the ECE program. During her junior and senior years at Cheshire High School, Kayla took Biology 1107, Biology 1108, and Human Development & Family Studies 1070.
"The courses helped with the transition to college," Kayla tells me. "They're certainly helping now too." Kayla is now a sophomore majoring in journalism and communications. She wants to work as a journalist and focus on the entertainment side of her field. No doubt, her contacts at Disney will help in that future as well. When asked for advice to give high school students, she says, "Find opportunities;
opportunities will not find you." This is true when participating in activities, pushing yourself to take UConn classes while in high school, as well as when applying for highly competitive and rewarding internships.
Kayla finds opportunities by being an actively engaged student at UConn; working on campus (in the UConn ECE office), volunteering for UCTV (UConn's student-run television station), volunteering with disabled children, and belonging to Kappa Kappa Gamma sorority. She says that persistence is an important part of success. It keeps you engaged with your commitments and allows you to develop into the person you want to be.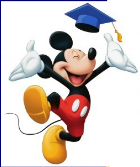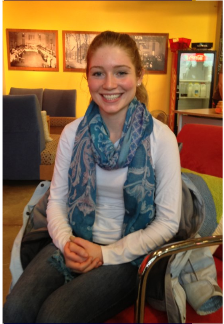 ---